Continuation
Yep, it's been two weeks since last time. A week ago Saturday we went out to Centennial Lake and spent the morning fishing. I caught one small bass, 13-14″ long: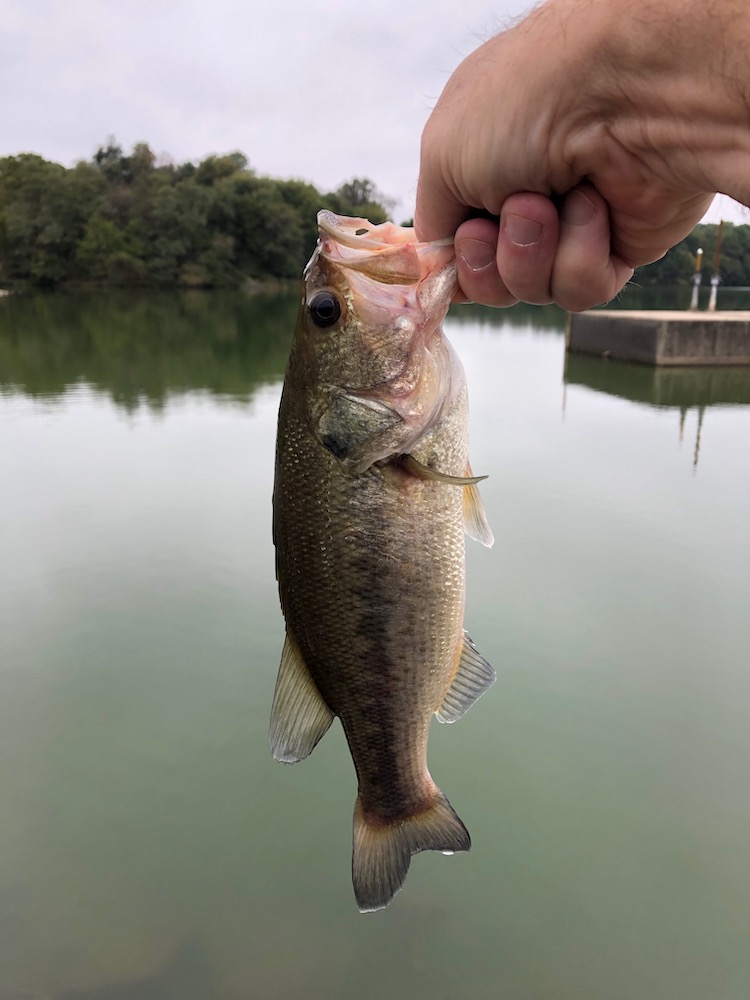 I've also been doing a lot of reading: Clarkesworld, Forever Magazine, Alan Dean Foster's Icerigger Trilogy, Neil Gaiman's Don't Panic, and not least: everything I can reasonably lay hands on by Martha Wells and Robert J. Sawyer in advance of this year's Capclave (where Wells and Sawyer are GoH!!!).
This weekend I managed a fair bit of yardwork out front – cleaning out the beds and preparing to winterize the whole joint. Fall is here, overnight temps are going to be regularly in the low 50's and high 40's now.
Computing
I've been spending a fair bit of time diving into the depths of Red Hat's latest Enterprise Linux offering, and wrapping my head around more effective automation using Ansible. Good fun, but after a fairly static run of years (in terms of system management), a lot of things have changed under the hood, and there's a bunch to learn. So I'm reading a bunch of manual pages to supplement the formal documentation.
All the while, I'm still running FreeBSD, Ubuntu (on PC and ARM hardware), CentOS, Windows 10, and MacOS. So I keep all the mad skillz sharp by changing up platforms several times a day. Assume nothing!
Winding Down
No new casualties were reported by DoD in the last two weeks.