Honor to Our Veterans
The women and men who put themselves in harm's way on our behalf get precious little of the respect and care that we should give them each day. Thank you all, from the bottom of my heart.
Change Is
Some things change slowly, some so fast one hardly notices the thing itself as the blur as it goes by. A person I work with is moving on, after a lunatic number of years (by today's standards), and I'm going to miss them a lot. No blur here, but a lot of individual moments that together are a big part of the most recent third of my working life.
Lexi Fix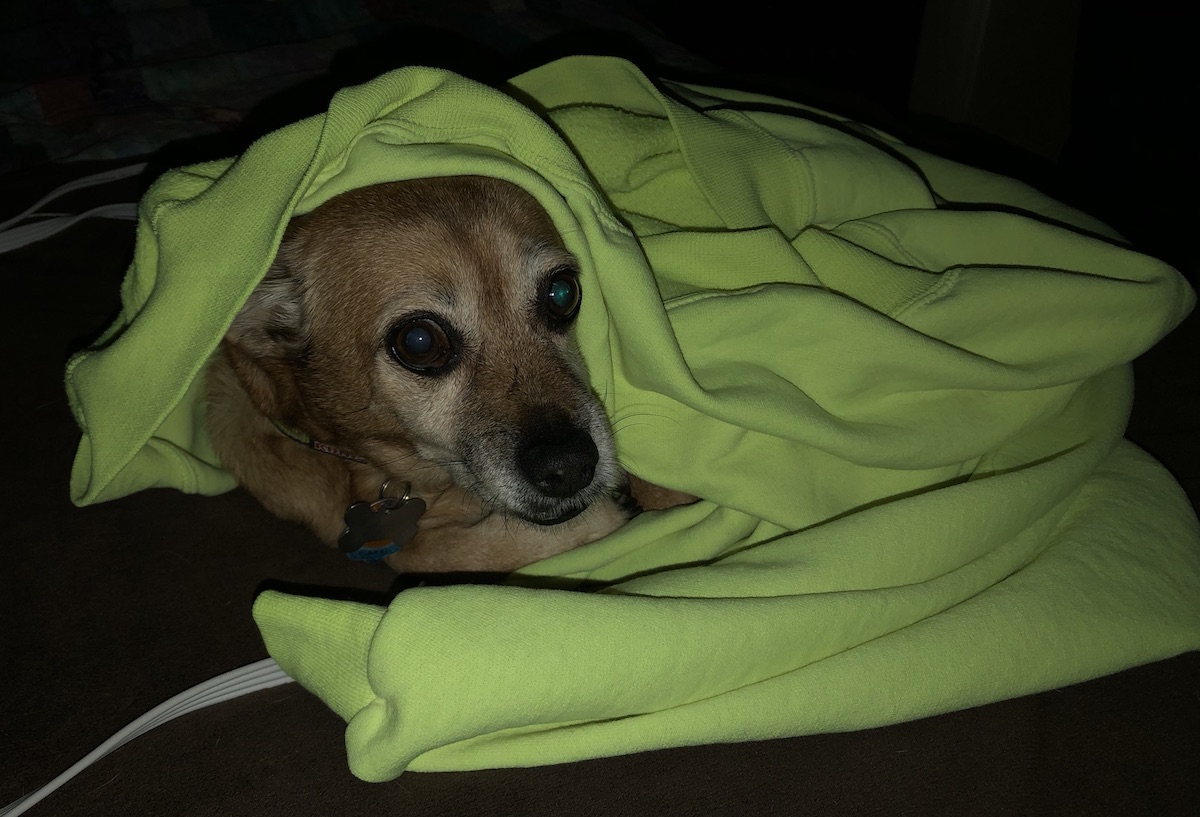 In case you'd forgotten that we share our lives with this funny little rescue mutt, here's another of her cold days tricks – climbing under a sweatshirt on the bed.
Winding Down
DoD reported no casualties in the last week, in a rare spot of good news these days.