Spring Chores
Turns out that the seasons roll by regardless of stay at home orders… Late last fall, during the cleanup, it was clear that the spruce that adorned the left side of the front yard was just about done.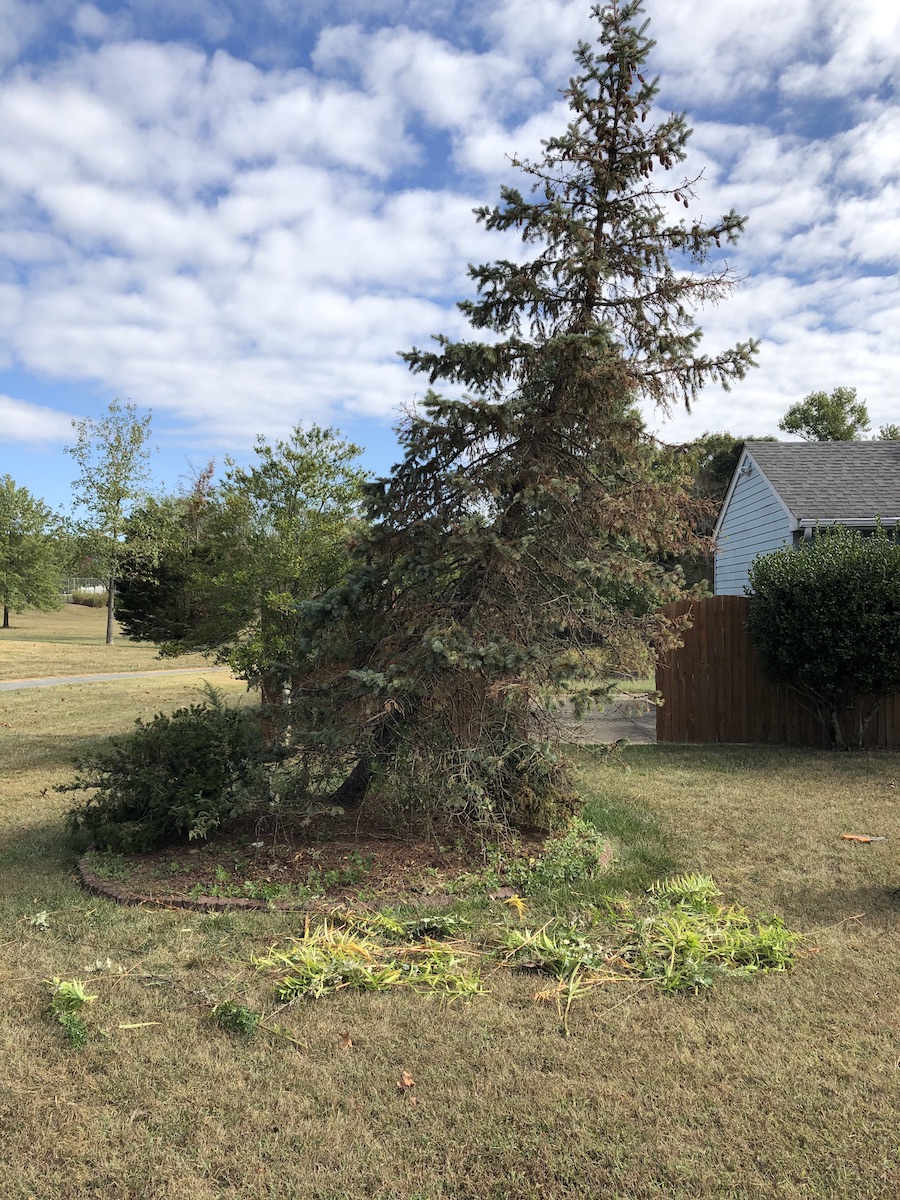 By February this year, there was no green left to it. This weekend: last rites were administered. Using the pole saw and the small electric chainsaw, I took the tree and both small shrubberies out, along with doing a fair bit of other spring front yard cleanup.
Today, my big hope was that the odd angle of lean was indicative of a shallow, shoddy root system. My hopes were fulfilled.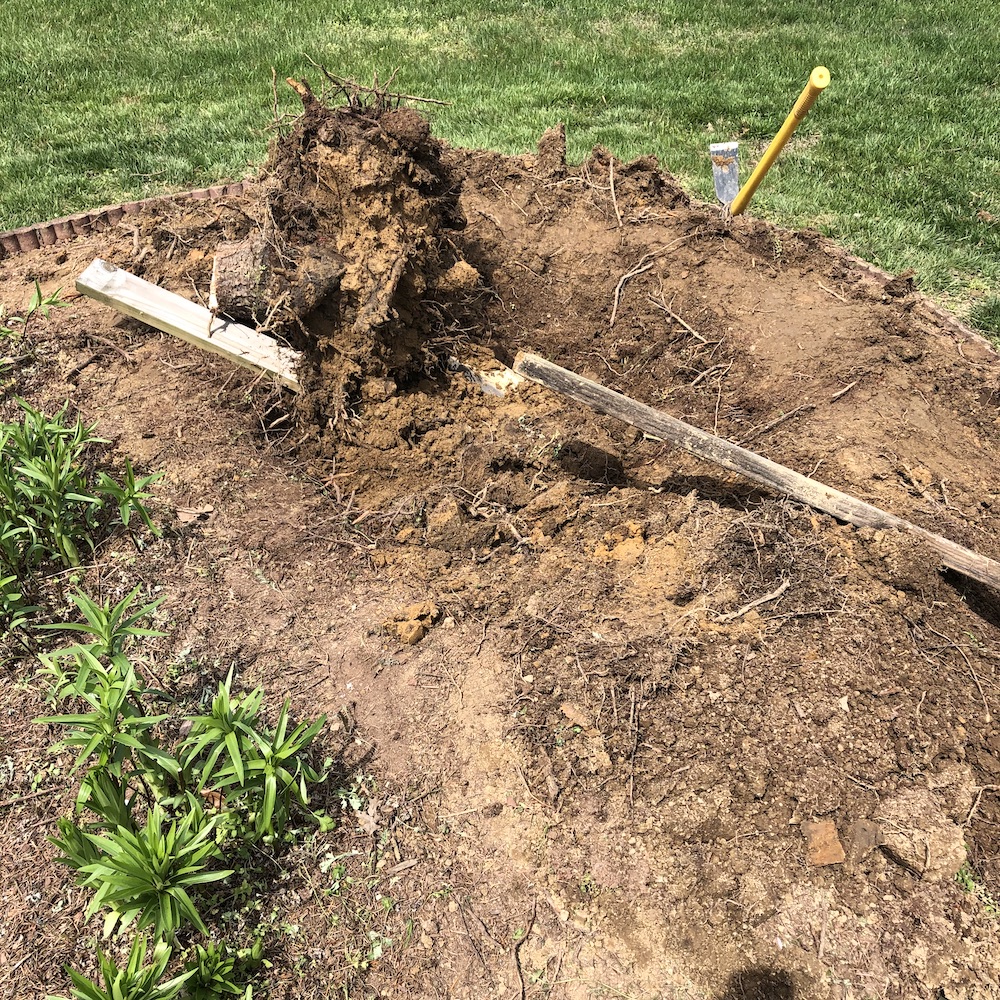 I first weeded out the bed, preserving the tiger lilies. Then I dug out stumps, starting with the two shrubs, then attacking the spruce stump. I trenched around that with the pickaxe, to a depth of about a foot, then started undercutting it. After a couple of hours of work just on this stump, I got a long 2×4 underneath one edge and broke it free of the remaining roots. Then I worked it up on it's side onto a couple of short lengths, and was ready to knock the dirt out before hauling that off. I filled in the shallow hole and called it a day.
Our schedule remains the same – mostly home. I'll go to the office for half a day this week, and on Wednesday there are two outings – in the morning, we'll take the dog for the rest of her annual shots, then in the afternoon, we'll go to pick up the groceries that we ordered on Friday.
Winding Down
Our condolences to the family and friends of Sgt. 1st Class John David Randolph Hilty, 44, from Bowie, Maryland, who died on March 30, 2020 in Erbil, Iraq, of a non-combat related incident.