Health and Safety
We're continuing on the bored, stir-crazy, and physically healthy trend here. We hope that all is well with you and yours.
Yard Work
Aside from working from home, and some indoor chores, most of my "spare" time has been given over to further yard work. During the week, I took half a day off. The first hour of that was conveying the dog to her second round of annual shots at the veterinary clinic. The rest involved picking up some veggies and a tray of flowers, then getting the veggies into the raised beds.
I started by removing last year's landscape fabric and preparing the beds for tilling: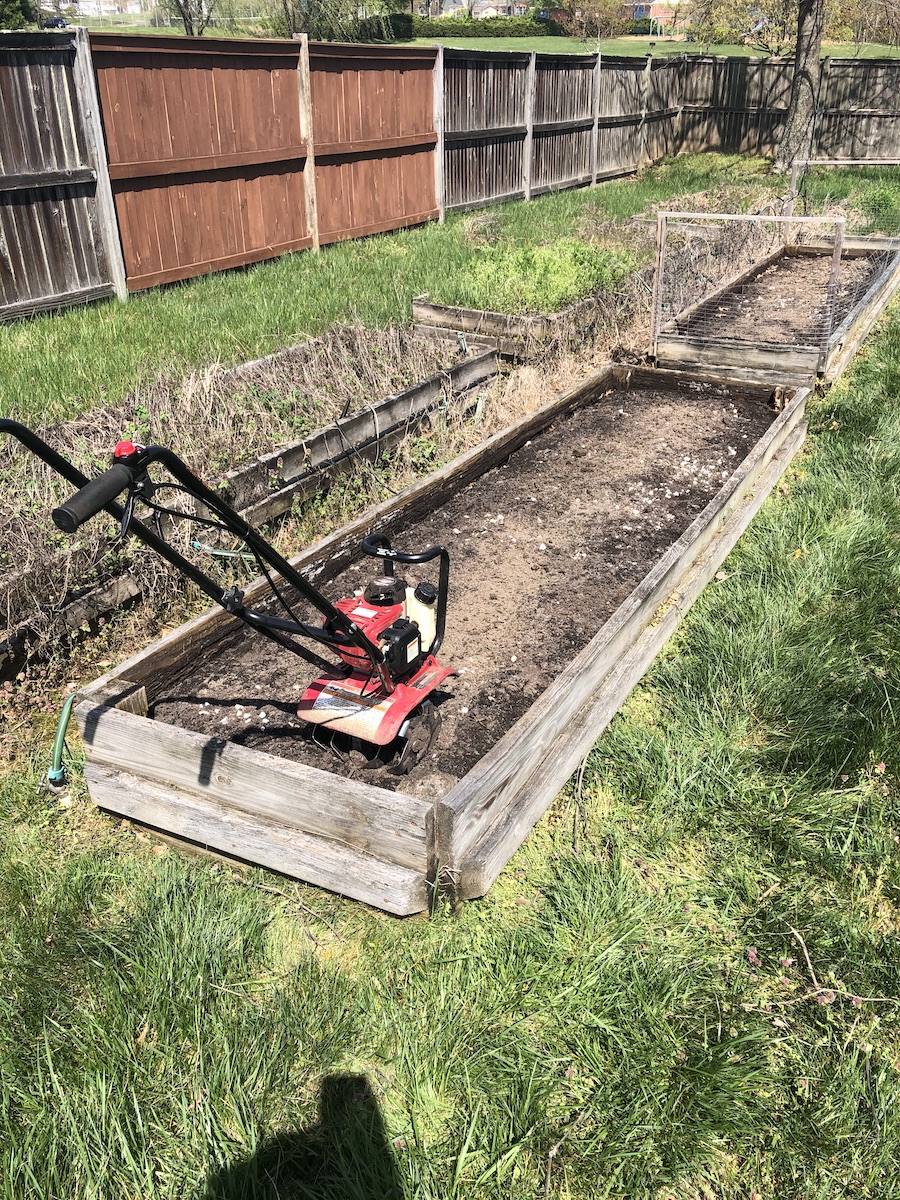 Turning over the soil in those two beds, with a bit of amendment in the form of sterilized manure, was a matter of barely 15 minutes. That was followed by raking out and leveling the beds, and getting the plants installed.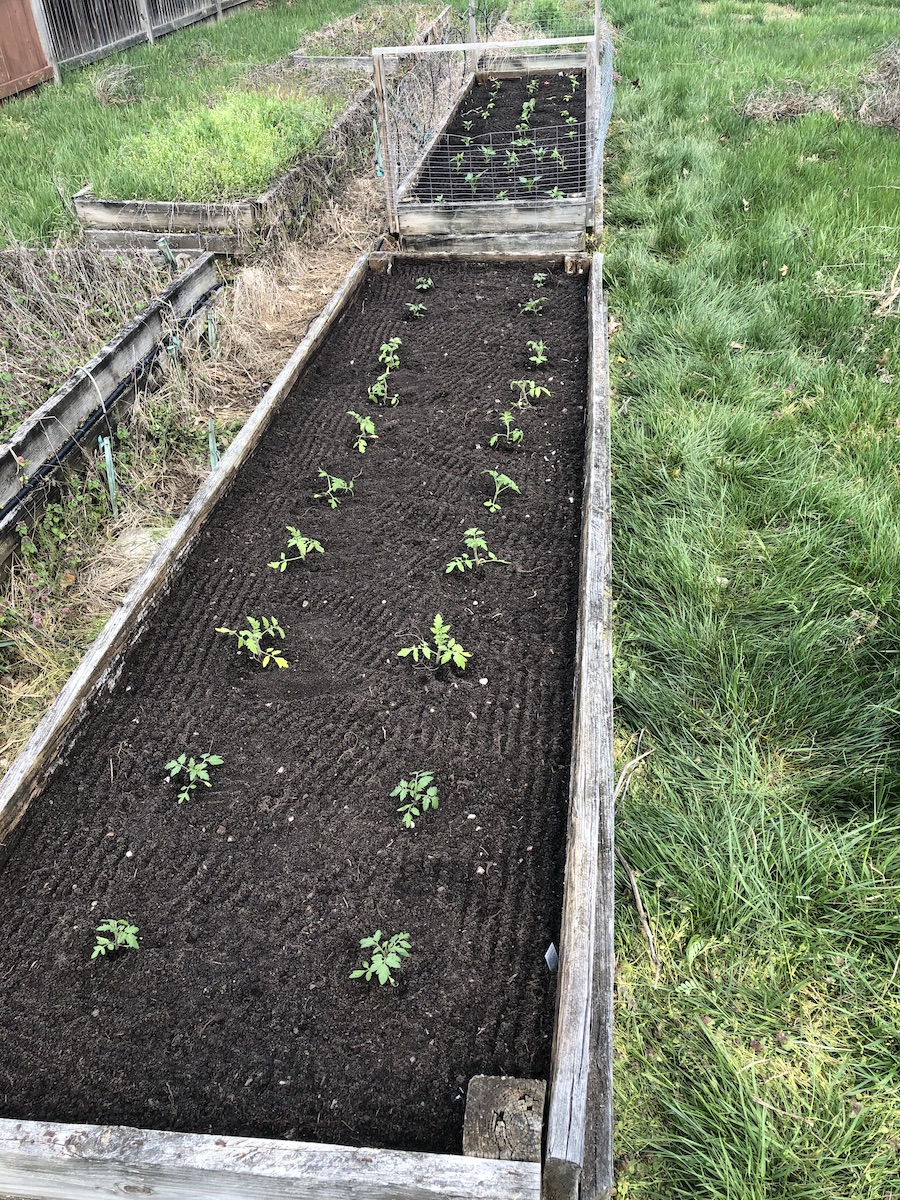 I haven't yet setup the watering – it really isn't needed at this time of year. And from today's vantage, several of those tomato seedlings (in the near box) are already failing. I'll have to pick up some more robust ones soon.
On the weekend, I continued working on the front yard. My primary focus was making that bed where the extracted tree once lived nice again. So on Saturday, I used the pick axe to turn over the soil in large chunks, and remove as many of the roots as I might. Then I used the tiller to turn the soil over and make it manageable. I raked and shaped the bed, then covered the back section with landscape fabric to keep the weeds down. Finally I mulched the whole bed. I continued with a few more bedding sections, with the eventual goal of getting the front yard in shape. I'm about half done. But here's how that mound came out: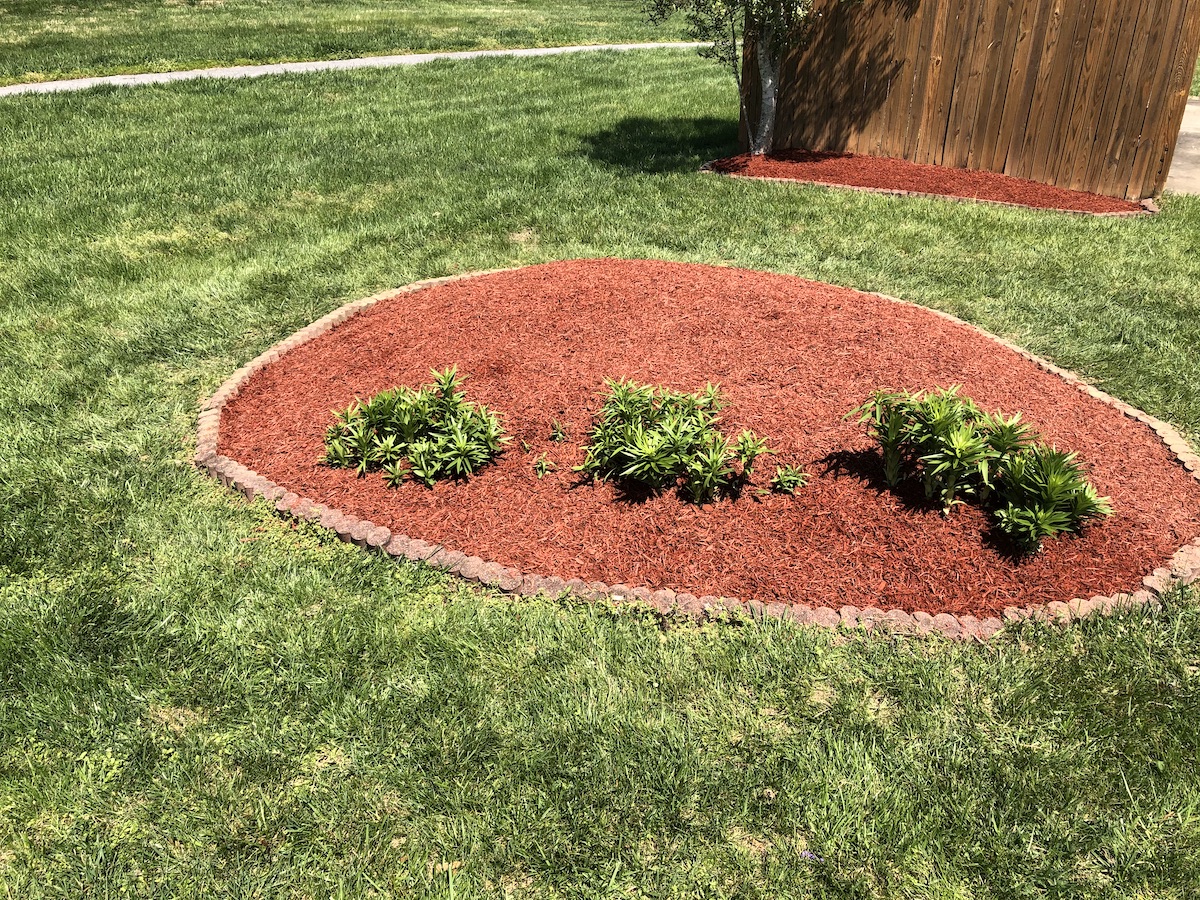 Winding Down
DoD announced no new casualties in the last week.
Side note – I was up for a few hours during the night, comforting a dog terrified by the intermittent thunder. She'd just start to settle down, then another boom would wind her up again. Now, of course, I've got to work, and she's curled up in a ball beside my chair, asleep and snoring. Sigh.