But First … for my friends and others in the US …
I don't ask for a lot here, but I have one request to make of y'all – VOTE!
Democracy requires citizen participation: VOTE!
OFFS, just get out there and VOTE!
It's probably too late for absentee/mail-in ballots, which is how Marcia and I have exercised our civic duty. But there's early voting almost everywhere. Don't sit home, don't sit this out. VOTE!
Unless, of course, you're offended when I ask that if you plan on voting for the incumbent, just keep your ass on the BarcaLounger ™ at home, in front of Fox and Friends. But even if you're in that special camp, be smart enough to wear a mask, wash your hands, and avoid large gatherings. I do not wish illness or death on you and your family just because you're … wrong.
Progress
Lexi guards me from my office window while I'm working. She sees squirrels on the deck, and barks. She sees squirrels on the far fence, and barks. She sees squirrels on the tennis court, several hundred feet away … and barks. Additionally, she barks at any other unexpected movement. So, leaves falling from the trees can mean that she's hoarse for hours. Yay?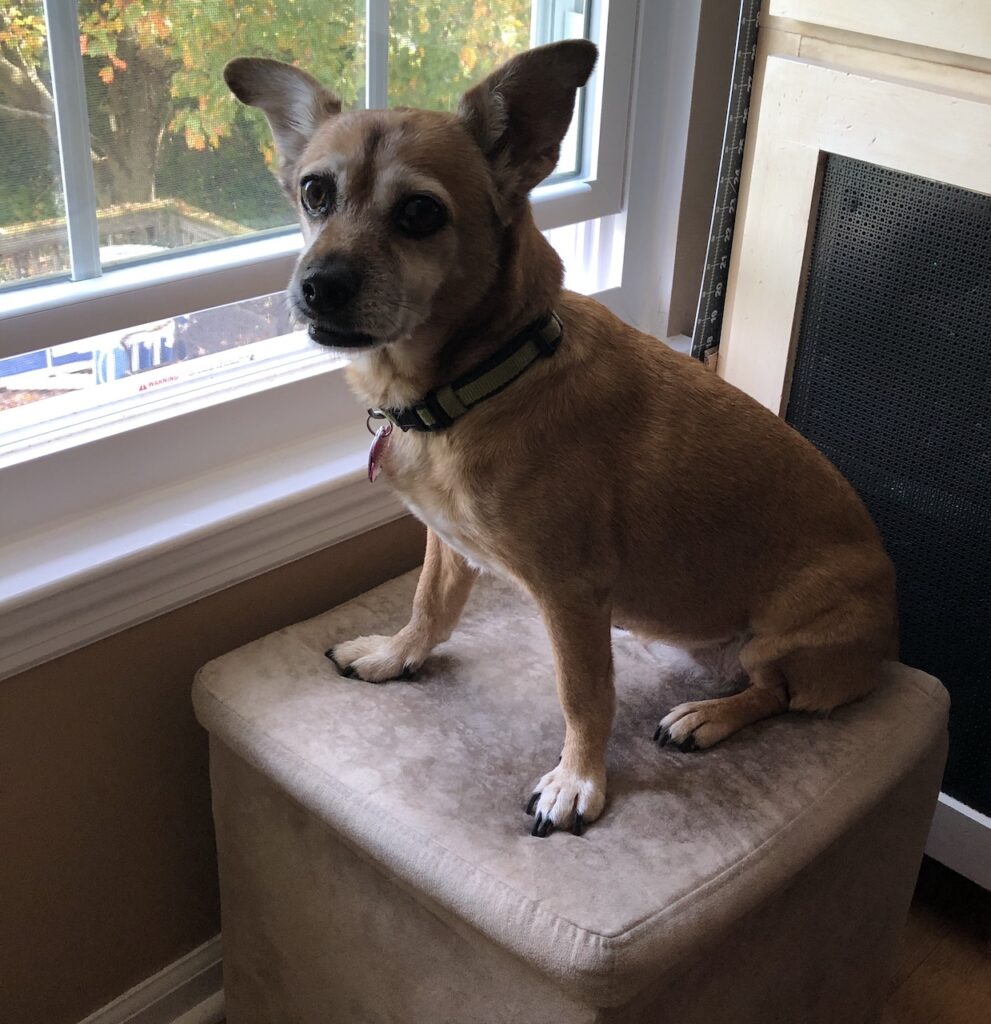 Working with Wood
After doing some chores yesterday morning, I headed down to the woodshop to do a small project – it's been a while. And as is often the case, the first thing I end up working on is something unrelated to the work I set out to do. In this instance, I ended up re-fabricating my cross-cut sled for the table saw. The first iteration of this handy shop fixture was a shade too big (and thus too heavy). Additionally, I'd gotten the tolerances between the two slide rails a bit too tight, so it was an effort to actually use.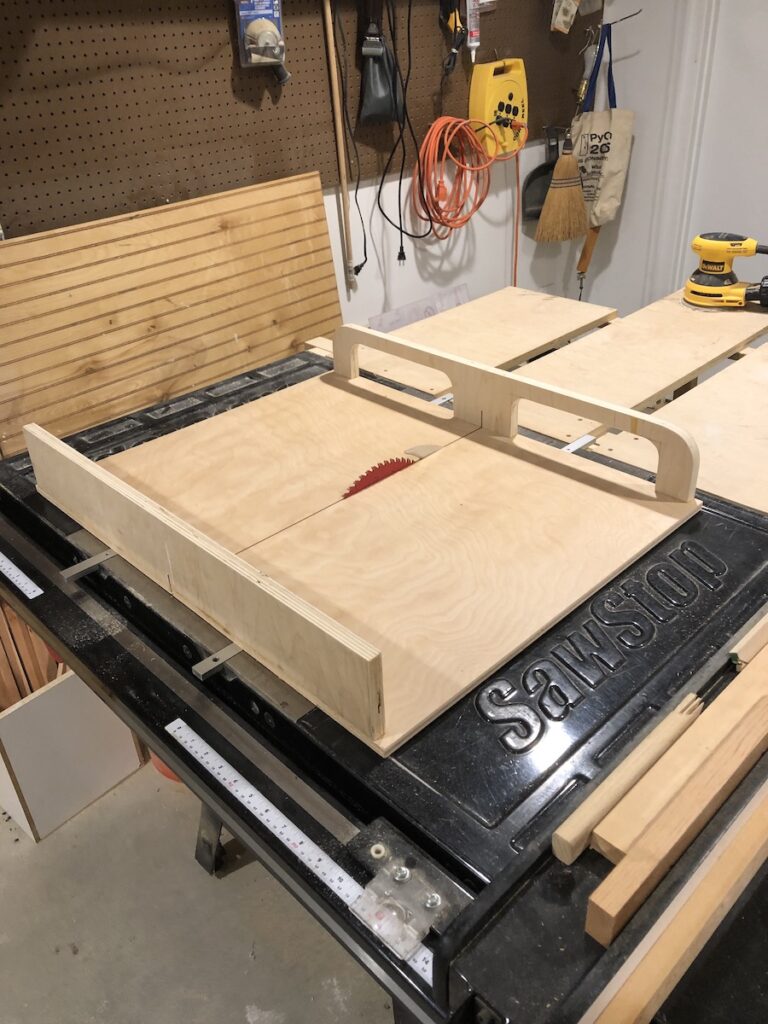 The new one is a bit smaller, a bit lighter, and a lot easier to use. Especially, I added lightness by hogging out much of the back fence of the sled, since it doesn't need much besides center and side-to-side structure. I used the cut-outs to fabricate a couple of stops I can clamp to the front fence for repeatable operations.
The actual small project I wanted to work on took less time than the sled, although I did finish it up today, since I had just finished glue-ups before supper last night.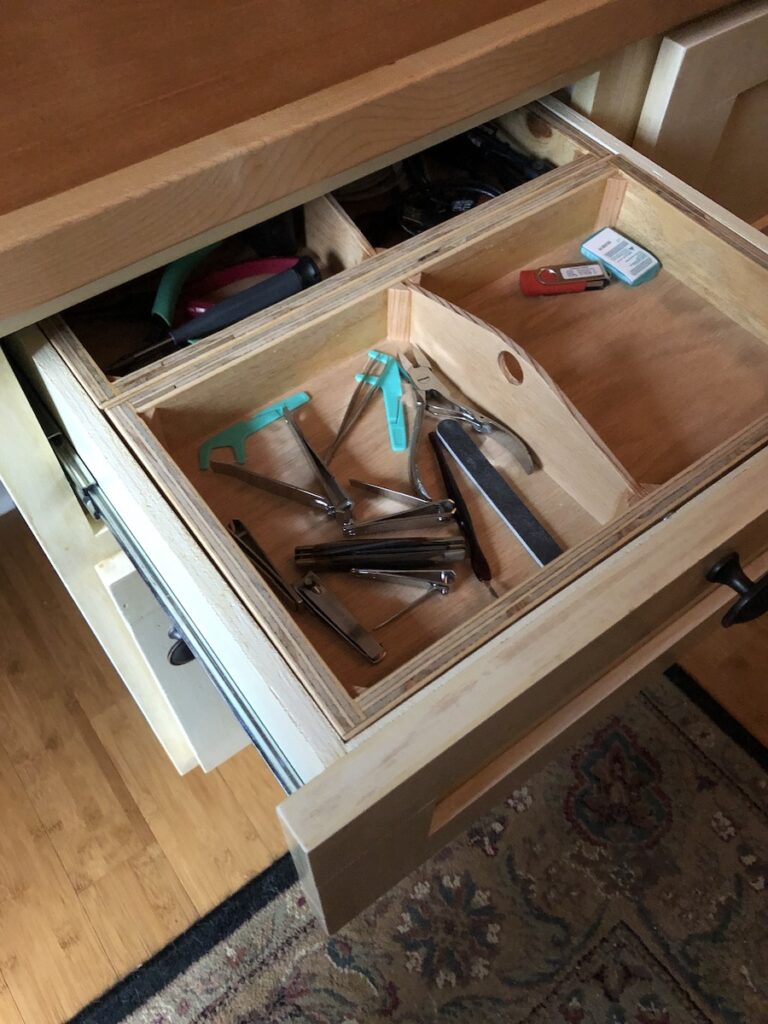 What I made were a pair of identical trays for the top drawer in the home office I built 7 years ago. This has all been functionally fine, but as the drawer closest to hand when sitting at the desk, it's become a bit of a catch-all. And it's really deeper than it needed to be. So I tacked in a slide rail of pine on each interior drawer side, and fabricated two trays. They're 1-5/8″ deep internally, and 14″ x 7″ each. Assembly with rabbited corner joints, glue, and pin-nails.
The trays are sub-divided by a central rail that rises above the level of the drawer (still clears the opening in the cabinet carcass) and provides an easy way to keep stuff separate, and I can easily lift the front tray out and slide the back one forward. I reinforced the dividers and the tray corners with small, nearly full height corner blocks.
I didn't put much of a finish on the trays – just a quick coat of paste wax to seal the wood. I'm pretty happy with the completed project. Small enough in scope to see through in a weekend, including the bonus sled rebuild.
Winding Down
We're coming up on an important election, so VOTE!