Moist Spring
It's been gray and raining far more often than not these last few weeks. Nothing ever really dries out. Not me, not the dog. We got the boat out of storage on a Saturday in early May … immediately followed by 3.6 inches of rain in a 24 hour period. Everything flooded. Bits of docks were floating away. It was two or three weeks before things stabilized and we could put our boat in the water. We've been out a few times, caught a few small bass and a monster of a great northern pike that I got to the boat, but it came off the lure before I could land it.
Last week I finally got about 36 hours without much rain, and re-mowed the front yard – the property was looking abandoned, which isn't a good look. Now the lawn is flat, the tulips and daffodils have come and gone, but the rhododendrons are stunning this year.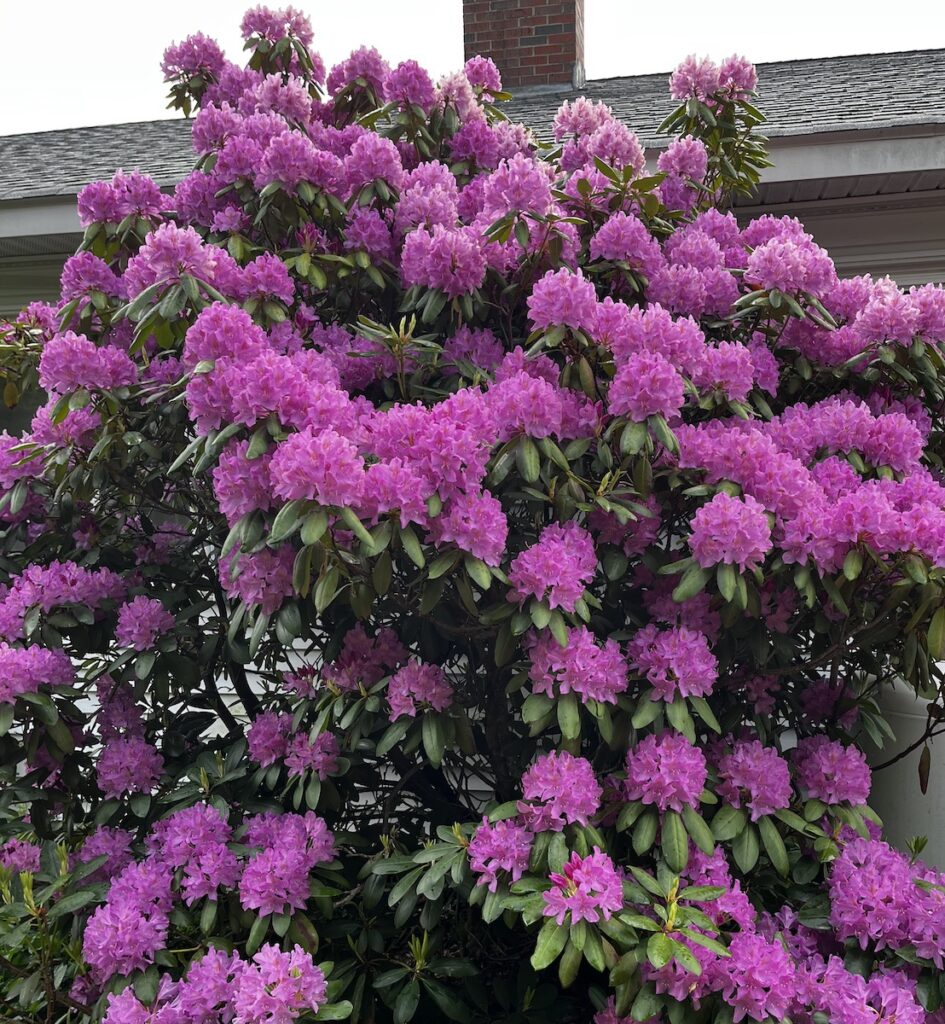 Now if only it would warm up and dry up. So of course the forecast for Tuesday through Friday is rain. And other than a couple of warm days, we've left the pellet stove plugged in and it's been running itself from middle of the night to mid-morning nearly every day (about a bag of pellets every 3-4 days) – not a warm start to the late-spring / early-summer season, either.
Still, the rains have keep the smoke and particulates that afflicted much of New England (and other aread) from affecting us at all. So, upside, there.
Have a good Summer. I'll try to get better about posting from time to time.