On the Water
This weekend, we celebrated my birthday a few weeks late. Marcia had been unwell (no Covid, but no fun, either) and she's now mostly much better, thanks for asking. The best part is that in the interval between birthday actual and birthday celebrated, we took delivery on our AlumaCraft 165S boat. We got it into the water on Friday, and took it out for some fishing both Saturday and Sunday. Note that I said fishing, and not catching – it's pretty early in the season here yet, and we have lots to learn about fishing techniques/baits that vary with the seasons up here. I think that I had fish on the hook maybe three times, and boated approximately none of them. Marcia did a bit of fishing, but spent time re-rigging and getting gear setup for future trips. That's time I should probably take, too… Here's Marcia enjoying our new mode of transportation over the weekend: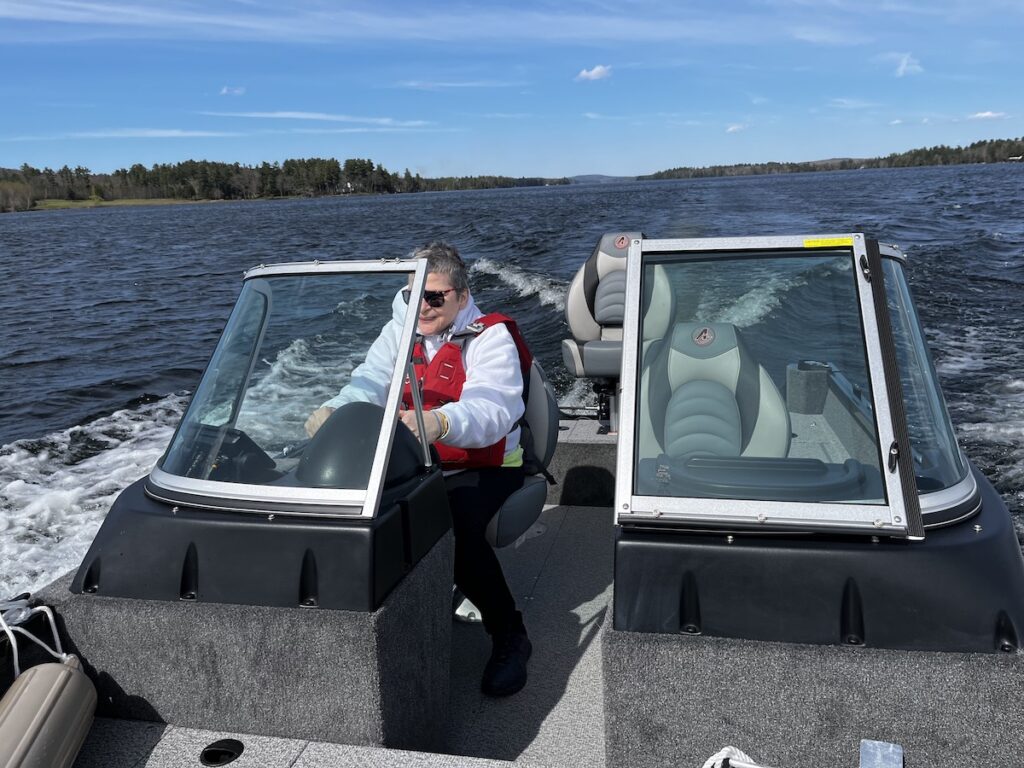 It's been asked, what will we name this boat. Not sure that I need to name a boat, if I'm going to be mocked for naming cars (which I totally didn't do). But while "Bob" and "Baldrick", and perhaps even "I have a cunning plan" are on the list, I'm voting for holding off on a naming ceremony for the first year, after which, if the fishing was good, we can name it nicely. If, however, a boat of our own that doesn't improve our fishing capabilities is found to have been the result, then perhaps just "UPoS" on the transom will be sufficient ("Useless Piece of —-").
Spring has (finally) sprung
The weather has finally reached the point where we can call is Spring. It's been greening up for a while, and the daffodils have been up and out for a while. But the trees and shrubs are finally starting to leaf, the tulips are in bloom, and I'm going to have to mow the lawn for the first time this year, real soon now.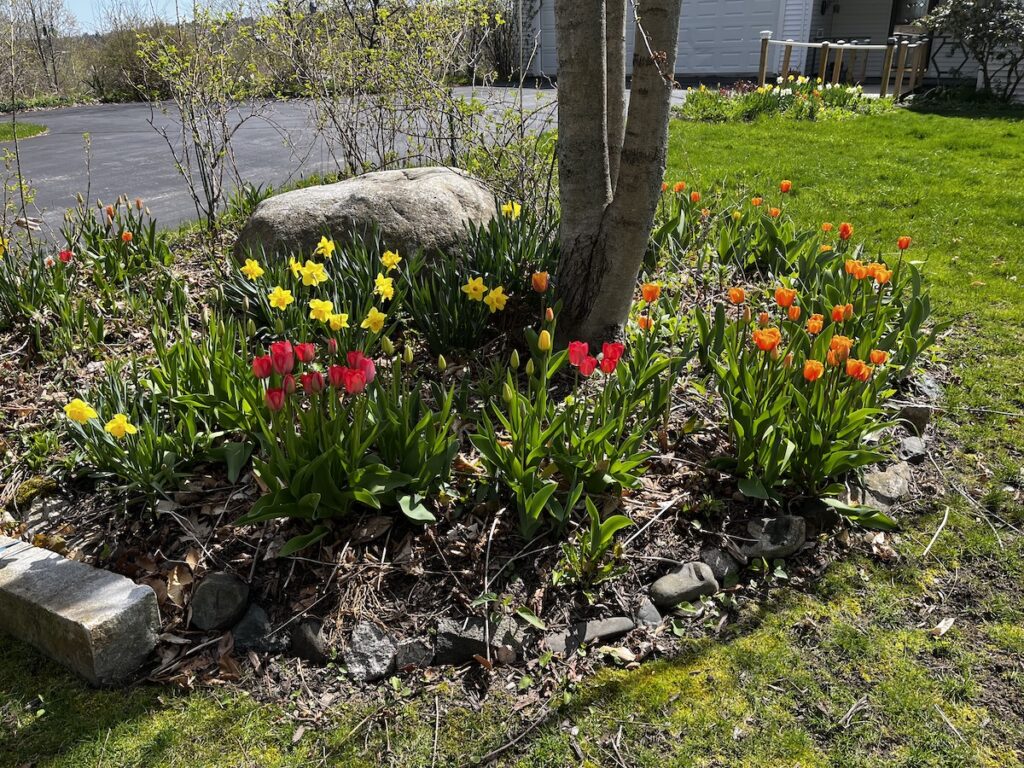 The bit of lawn visible behind that flower bed doesn't seem so bad, but other patches of the lawn have been unevenly fertilized by the dog over the last three months, such that the front yard now looks much like the result of an old man shaving: splotchy and uneven. My initial goal will be to make it flat.